EXPOSÉ: How Sadiya Farouq intends to use MDA jobs to deceive Npower beneficiaries – Daura Umar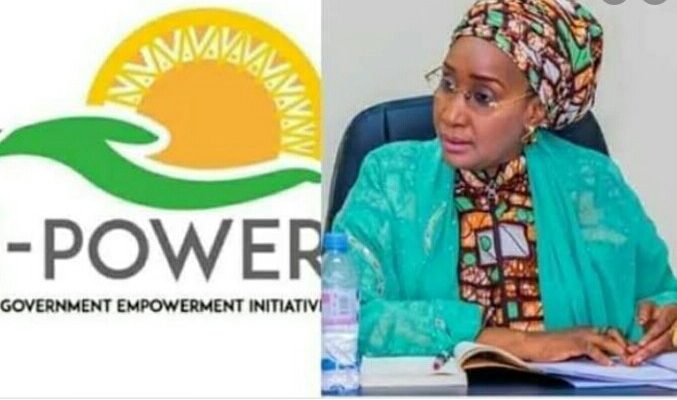 The travails of Npower exited beneficiaries is far from over as more drama and mystery continue to set in on daily basis. After so many version of promises, the latest one from the office of Minister in charge of the Programme, Hajiya Sadiya Farouq Umar is to absord the angry beneficiaries into MDAs which was earlier claimed to be "impracticable".
However, in reaction to this development by the Minister, one Daura Umar have written a piece to educate his colleagues on what he titles: "How Minister Sadiya Is Decieving The Gullible Existed Beneficiaries"
Let's read his thought below:
TO MY GULLIBLE NPOWER BENEFICIARIES
It is quite disheartening that Npower beneficiaries have been deceived by the minister of humanitarian affairs and disaster management in person of Mrs Sadiat Umar Farouq.
To me, it seems the minister is in a state of despondency. She doesn't really know what to do to completely exited batch A & B. Yes, she is acting under the Presidency instruction but even the Federal Government themselves don't know what to do to avoid public outcry concerning the fate of beneficiaries.
The truth is expect nothing from the ministry, if they are really serious, what happened to the below information given to us some months back.
Some banks have agreed to absorb some beneficiaries in five states – Mariam uwaize
Transition icon on our dashboard where we were told to select where will be transited into. (Community policing, teach, health e.t.c)
Your permanency is tied to your PC, vote President Muhammadu Buhari.
How about the psychometric test the Minister talked about?
Now they are asking FP across the federation to submit updated Npower beneficiaries from all state of the federation. The question I ask myself when I read it is
"Does it mean the ministries don't have the names of all active Npower across the federation?" Who are those receiving stipends from the day she took over from Mr.Afolabi?
The worst part is beneficiaries are now looking for Npower ID number as if we didn't pass through university. A big slap on all of us.
Who does she think she is deceiving? We or the focal person who are yet to receive any information as regards request of names of volunteers, no single letter to that effect. We only saw the information on media and the gullible reps across the federation fell for it.
A cheap deceit from the Minister to silent beneficiaries and we finally fell for it. Anyway, they have played politics with our future and it's high time we tell them they can't decide our future and move on.
What are your thoughts to the above opinion? Could be be right after all, that the ministry is only deceive Npower beneficiaries?