CBN to disburse more loans for households as application portal re-opens
After some months into the outbreak of coronavirus, CBN introduced a N50 billion Targeted Credit Facility (TCF) as a stimulus package to support households and micro, small and medium enterprises (MSMEs) that are affected by the coronavirus pandemic, which was closed after the deadline elapsed.
One of the Presidential aids on 22 of July 2020, took to announce the opening of the portal on his social media page.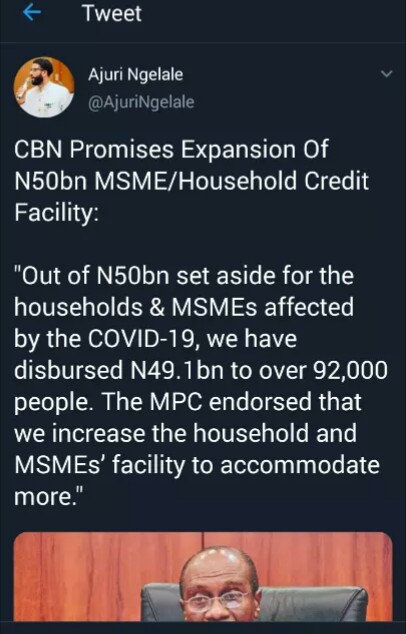 According to his tweet;
CBN Promises Expansion Of N50bn MSME/Household Credit Facility.
Out of N50bn set aside for the households & MSMEs affected by the COVID-19, we have disbursed N49.1bn to over 92,000 people. The MPC endorsed that we increase the household and MSMEs' facility to accommodate more.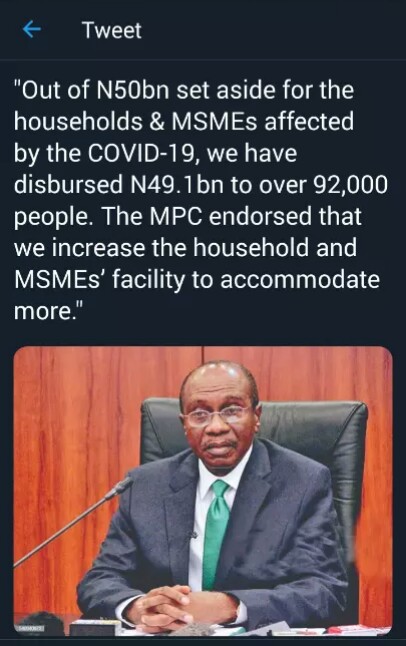 However, ensure you haven't registered in the previous exercise to avoid disqualification.
Thanks.